Instalspedition is a dynamically developing transport company from Greater Poland. We operate on European market and provide our customers with comprehensive services by organizing and realizing road transport.
An experienced team of specialists, constantly expanding their practical knowledge will provide you with professional advice. Taking our customers into consideration we select the most reliable and most cost-beneficial solutions. We specialize in express forwarding.
Freight forwarders are people who perform their work with enthusiasm and enjoyment. Moreover, they are at your disposal 24 hours a day, 7 days a week. The drivers we employ have extensive experience in international transport.
The main advantages of the company include:
Professionalism
Flexibility
Experience
Effectiveness
Timeliness
Availability
Our company specializes in express transport services realized throughout the European Union. From our perspective the customer and his or her business are the most important – we listen, analyze and draw conclusions. As a result we can succeed together.
Since the company's foundation till the present day we have improved the quality of services we offer. We provide fast, timely, safe and professional realization of transport orders. We realize commissioned transport services at the highest level.
Each load entrusted to us by the customer is covered with insurance up to $ 130 thousand.
Furthermore, we have at our disposal:
National insurance, international insurance, carrier insurance and freight forwarder insurance.
National and international licence and freight forwarder licence.
All transport services are carried out according to CMR Convention, Transport law and the Civil Code.

Fleet
Our fleet includes vehicles with collapsible hood – in most cases with curtains which can be loaded from any side (back, sides and top). In transport we use vehicles with a capacity of 3.5 tones. On special request we also transport up to 24 tons using covered vehicles, vehicles with collapsible hood and refrigerated trucks.
Specifications of our vehicles
Make and model: Renault Master
Vehicle dimensions: 420/220/260, 450/220/260, 480/228/260
Curtain: Loading from the side
Edscha: Loading from the top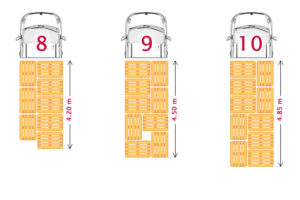 All vehicles are equipped with:
Aluminium formwork,
Intermediate aluminium frame,
GPS,
Movable roof,
Air suspension.
Documents
Click on the card (e.g. CEIDG –Business Activity Register Certificate) to see the document – click on the photo to enlarge it.
Employment
Current job offers
Place of work: Ostrów Wielkopolski
Main scope of duties:
Development of the Customer base,
ongoing customer service as regards coordinating international transport,
direct cooperation with carriers: negotiation of rates, designating and planning the routes and transport conditions,
maintaining and developing long-term cooperation with new and existing customers,
monitoring the orders under one's supervision,
ensuring high quality / timeliness of the realized orders,
search cargo for transport using freight exchanges.
Our expectations:
Good knowledge of English / French / German
the ability to plan and make decisions fast,
very good organization of work,
negotiation skills,
keen to learn and gain knowledge in the field of transport and logistics.
We offer:
Employment based on a contract of employment,
opportunity for professional development,
attractive salary, basic remuneration + bonus for obtained results,
much independence and responsibility at work,
tools necessary for performing work: laptop and modern smartphone,
splendid work environment in great team!
Position: Driver in international transport using vehicles up to 3.5t GVW.
We offer:
Employment based on a contract of employment,
attractive and timely salary,
modern fleet: Renault Master 165km, 10ep,
tools necessary for performing work: navigation system, CB radio, smartphone,
work system 4/1.
Requirements:
Valid driving license cat. B,
experience in international transport,
certificate of clean criminal record,
availability,
responsibility,
knowledge of foreign languages would be an asset.
Michał Dudkowiak
Owner
Phone number: 0049 537 577 505
E-mail: michal.dudkowiak@instalspedition.com
Trans ID: 676362-1
Language:


Radosław Grzmil
Manager Transport and Forwarding Department
Phone number: 0049 733 293 340
E-mail: radek.grzmil@instalspedition.com
Trans ID: 676362-3
Language:

Monika Sobczak
Bookkeeping
Phone number: 0048 62 592 30 40
Phone number: 0048 533 021 696
E-mail: ksiegowosc@instalspedition.com
Trans ID: 676362-7
Language: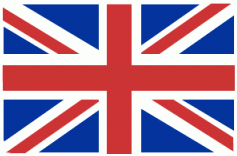 Mateusz Pawlicki
Transport and Forwarding Department
Phone number: 0048 733 029 831
E-mail: mateusz.pawlicki@instalspedition.com
Trans ID: 676362-11
Language: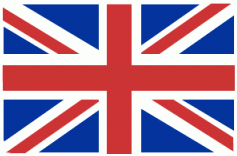 Andrzej Jędrzejewski
Transport and Forwarding Department
Phone number: 0048 533 970 081
E-mail: andrzej.jedrzejewski@instalspedition.com
Trans ID: 676362-15
Language: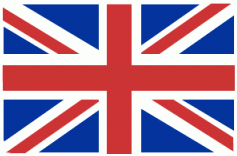 Jakub Andrzejewski
Transport and Forwarding Department
Phone number: 0048 790 688 245
E-mail: kuba.andrzejewski@instalspedition.com
Trans ID: 676362-8
Language: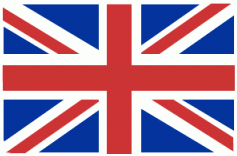 Szymon Krenz
Transport and Forwarding Department
Phone number: 0048 530 366 718
E-mail: szymon.krenz@instalspedition.com
Trans ID: 676362-4
Language: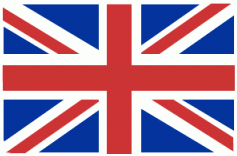 Weronika Krenz
Transport and Forwarding Department
Phone number: 0048 530 039 702
E-mail: weronika.krenz@instalspedition.com
Trans ID: 676362-10
Language: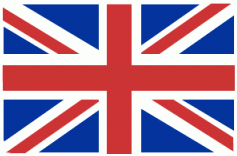 Miłosz Krenz
Transport and Forwarding Department
Phone number: 0048 794 452 100
E-mail: milosz.krenz@instalspedition.com
Trans ID: 676362-9
Language: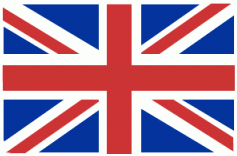 Piotr Wasielewski
Transport and Forwarding Department
Phone number: 0048 530 054 244
E-mail: piotr.wasielewski@instalspedition.com
Trans ID: 676362-16
Language:

Patrycja Piasecka
Transport and Forwarding Department
Phone number: 0048 793 840 702
E-mail: patrycja.piasecka@instalspedition.com
Trans ID: 676362-6
Language: